Estate Planners Day
Date:
Friday, January 22, 2021
Speaker:
Samuel A. Donaldson , Georgia State University & L. Paul Hood, Jr., Vice-President, Thompson & Associates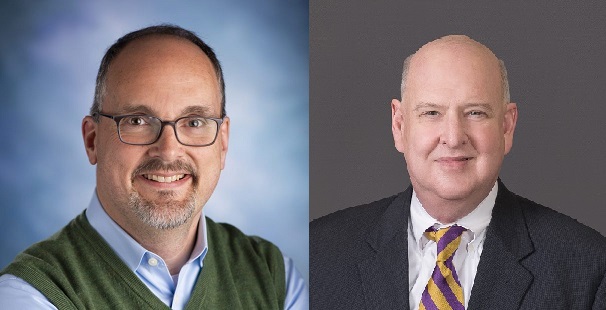 About Samuel A. Donaldson
Prior to joining GSU Law in 2012, Professor Donaldson was on the faculty at the University of Washington School of Law in Seattle for 13 years. During his tenure at the University of Washington, he was a five-time recipient of the Philip A. Trautman Professor of the Year award from the School of Law's Student Bar Association. Professor Donaldson served for two years as Associate Dean for Academic Administration and for six years as the Director of the law school's Graduate Program in Taxation.
Professor Donaldson teaches a number of tax and estate planning courses, as well as courses in the areas of property, commercial law and professional responsibility. He is a nationally recognized speaker on federal taxation and estate planning at professional conferences and continuing education seminars.
Professor Donaldson is an Academic Fellow of the American College of Trust and Estate Counsel (ACTEC) and a member of the Bar in Washington, Oregon, and Arizona. Among his scholarly works, he is a co-author of the popular West casebook, Federal Income Tax: A Contemporary Approach, and a co-author of the Price on Contemporary Estate Planning treatise published by Wolters Kluwer.
Professor Donaldson has served as the Harry R. Horrow Visiting Professor of International Law at Northwestern University and a Visiting Assistant Professor at the University of Florida Levin College of Law.
An amateur crossword constructor, Professor Donaldson's puzzles have been published in The New York Times, The Washington Post, The Wall Street Journal, and other outlets.
About L. Paul Hood, Jr.
Paul Hood obtained his undergraduate and law degrees from Louisiana State University and an LL.M. in taxation from Georgetown University Law Center. Paul has taught at the University of New Orleans, Northeastern University, The University of Toledo College of Law and Ohio Northern University Pettit College of Law. Paul has authored or co-authored seven books and over 500 professional articles on estate and tax planning and business valuation. A frequent contributor to Leimberg Information Services since its inception, Paul is a highly sought after speaker and consultant because of his innate ability to see through the complexity and explain difficult and even boring subjects in understandable and entertaining language and mince no words in doing so. Along the way, Paul's been a father, lawyer, trustee, director, president, partner, trust protector, director of planned giving, expert witness, agent, professor, judge, juror and a defendant, and he uses his experience in these myriad roles to guide others.