How to Protect Your Clients Digital Assets
Date:
Wednesday, September 21, 2022
Speaker:
Betsy L. Ehrenberg, Legacy Concierge Inc.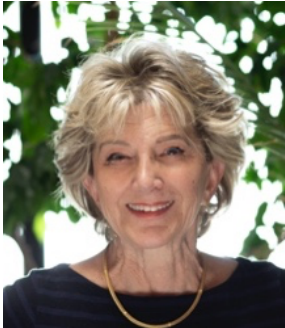 Registration and cocktails
5:15pm – 5:45pm
Dinner
5:45pm – 6:30pm
Program
6:30pm – 7:30pm
RESERVATIONS
Register Now
Register by Friday, September 16th
You will be sent a return email confirmation.
Once the handout for this program has been made available to us, you will be able to access it here.
About the program
Financial risks have arisen from the pervasive electronic fraud that is now extant in the virtual digital age. One important issue to discuss with clients is protecting digital assets. People worked hard to build their wealth. We show how technology can protect it.
You can expect to learn about:
What are Electronic Records and Digital Property? • Assisting Clients in Creating an Inventory
Locating Hidden Assets and Abandoned Accounts • Keeping Passwords Complete, Correct and Current
Supporting Fiduciary Access to Digital Assets legislation (RUFADAA)
Gathering Asset and Liability Information Post-Death
Using Technology to Secure Digital Assets Post-Death
Preventing Identity or Other Theft and Loss Post-Death
About Betsy L. Ehrenberg
Betsy L. Ehrenberg is CEO and founder of Legacy Concierge, a legal-tech cybersecurity firm delivering digital asset administration services. Betsy advises clients on a broad range of security protection options for their portfolio of digital and tangible assets. She specializes on after-care LOCKYT account notification protocols with custodians, especially those custodians who are reluctant to release control to the fiduciary. Betsy was the first female manager with IBM Canada and authored several proprietary technology training programs for them. Recently she presented her paper at the International STEP Digital Assets Conference in London and was recognized as a C-Suite executive in New Mexico. Ehrenberg presented "Protecting Your Clients Digital Assets" talks at the NM Bar Association and Alaska Trust & Estate Section meetings, participated in two national "Using Technology in Estate Planning" webinars and was an Innovation in Technology panelist for the U.S. Army War College, and one of the Technology Keynote Speakers at a recent Naples Conference on Aging. Betsy is a member of the Santa Fe Estate Planning Council, STEP Digital Assets SIG and is a business advisor for the Santa Fe Business Incubato
Register Here