What You Forgot (or Never Knew) About International Estate Planning
Date:
Wednesday, October 19, 2022
Location:
Sheraton, 5151 East Grant Road, Tucson, AZ 85712
Speaker:
Brent Nelson, Rimon Law
Registered for this event? Login now to view additional event details.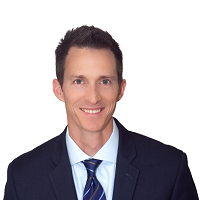 Registration and cocktails
5:00pm – 5:15pm
Dinner
5:15pm – 6:00pm
Program
6:00pm – 7:00pm
RESERVATIONS
Register Now
by Friday, October 14th
You will be sent a return email confirmation.
Once the handout for this program has been made available to us, you will be able to access it here.
About the program
In an ever more mobile world, families and businesses commonly cross international borders. The laws relating to estate planning for those families are as unique as the countries involved. In this presentation you will learn about the fundamental rules that are important to foreigners in the United States and Americans abroad. The materials will ultimately be focused on practical applications you can use in your practice today.
About Brent Nelson
Brent W. Nelson is a partner at Rimon, P.C., practicing in Arizona and Colorado. A select group of U.S. and international individuals, families and financial institutions work with Brent on their complex tax, estate planning, and family business matters.  Collectively, Brent's clients live, invest, or have family on every inhabitable continent in the world. Brent is an ACTEC Fellow, the former Chair of the State Bar of Arizona, Probate and Trust Section, an author for Thomson Reuter's Arizona Estate Planning and Probate Handbook, and the host of the Wealth and Law Podcast. He can be found across social media platforms @wealthandlaw.
. Register Here
Related Document(s):