Moving and holding business interests into and as an asset in an irrevocable trust, complexities and opportunities
Date:
Wednesday, December 14, 2022
Location:
Sheraton, 5151 East Grant Road, Tucson, AZ 85712
Speaker:
Chris Siegle, Wealth Advisor JPMorgan Private Bank
Registered for this event? Login now to view additional event details.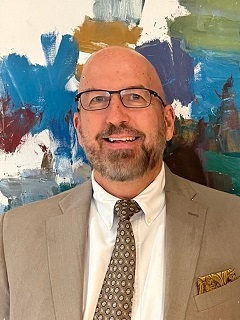 Registration and cocktails
5:00pm – 5:15pm
Dinner
5:15pm – 6:00pm
Program
6:00pm – 7:00pm
RESERVATIONS
by Friday, December 9th
You will be sent a return email confirmation.
Once the handout for this program has been made available to us, you will be able to access it here.
About the program
Transferring interests in private companies, whether organized as an LP, LLC, S Corp, or C Corp, offers a great opportunity to move wealth in trust. There are challenges for both transferring and holding those interests in trust. But opportunities arise as well, from both a transfer tax and income tax perspective. Please join Chris Siegle from JPMorgan for an insightful discussion of what estate planners can do to increase the plan's efficiently, protect clients and accomplish their goals.
About Chris Siegle
Chris Siegle is an Executive Director in JPMorgan's Private Bank and is responsible for advising private business owners and families with pre transactional tax planning and trust structures saving millions of dollars that can be used for lifestyle, family, and philanthropy. In his 25 years of legal practice he has assisted entrepreneurs and families in Arizona, Florida, Nevada, Utah, Texas and Orange County, CA to elevate tactical business considerations to strategic advantage for taxpayers, families, and philanthropic legacies.

He earned his undergraduate degree from the University of Illinois in Urbana/Champaign, his law degree from the University of Tulsa, his Master of Strategic Studies degree from the US Army War College, and his LL.M (taxation) from Villanova University.

He is a retired Captain in the US Navy, and an adjunct Professor of Law in the Graduate Tax Program of Villanova University.
Related Document(s):