Estate Planning for Modern Families: Planning for Diversity and Flexibility
Date:
Wednesday, March 15, 2023
Location:
Sheraton, 5151 East Grant Road, Tucson, AZ 85712
Speaker:
Kim Kamin, JD AEP, Partner and Chief Wealth Strategist, Gresham Partners LLC (Chicago IL)
Registered for this event? Login now to view additional event details.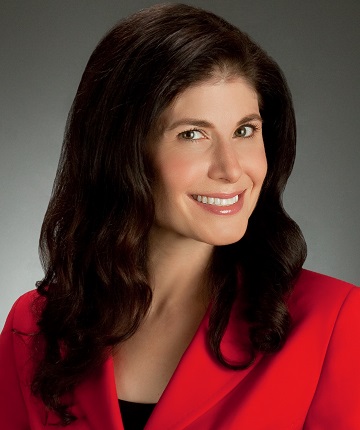 Hosted Happy Hour Sponsored by
Registration and cocktails
5:00pm – 5:15pm
Dinner
5:15pm – 6:00pm
Program
6:00pm – 7:00pm
RESERVATIONS
by Friday, March 10th
You will be sent a return email confirmation.
Once the handout for this program has been made available to us, you will be able to access it here.
About the program
As the traditional nuclear family has changed, estate planning professionals must be prepared to both identify concerns and thoughtfully problem solve for issues clients face. This discussion will touch upon a potpourri of issues to consider, including: Marital Status (single, divorced, unmarried couples and polyamorous relationships); Defining Descendants (stepchildren, adoption, nonmarital children and assisted reproductive technologies); other forms of Diversity (disability, LGBTQIA+, religious, racial and cultural inclusion), Drafting for Flexibility, . . and more!
About Kim Kamin
Kim Kamin is a partner at Gresham Partners LLC, an independent multi-family office currently serving about 116 families nationally and managing ~$8.6 billion. At Gresham, Ms. Kamin serves as Chief Wealth Strategist, leading Gresham's development and implementation of estate, wealth transfer, philanthropic, educational, and fiduciary planning activities. Previously she was a partner in the Private Clients, Trusts and Estates Group at a large national law firm where for many years her legal practice involved all aspects of trust and estate planning, administration, and dispute resolution; advising families and their privately held businesses on a wide array of wealth preservation, asset protection and succession planning issues; and serving as counsel for the formation and operation of not-for-profit entities.
Ms. Kamin is an adjunct professor at the Northwestern University Pritzker School of Law where she was awarded the William M. Trumbull Lectureship, and has taught Advanced Trusts and Estates, Income Taxation of Trusts and Estates, and Estate Planning. She is also on faculty for the Certified Private Wealth Advisor® (CPWA®) program through the University of Chicago Booth School of Business Executive Education.
Ms. Kamin is on the UHNW Families & Family Offices Committee of the Trusts & Estates Magazine Editorial Advisory Board and has authored numerous pieces at http://wealthmanagement.com/author/kim-kamin. She has published on a wide variety of topics and is also a frequent lecturer in a variety of venues across the country (including for ACTEC, Heckerling Institute, Family Office Exchange, ALI-CLE, Purposeful Planning Institute, Notre Dame Tax & Estate Planning Institute, Tulane Tax Institute, and CLE International's Visual Arts and the Law Conference).
She was co-executive editor and co-author for the past two editions of the Leimberg Library Tools & Techniques book, Estate Planning for Modern Families (3rd Edition 2019).
Ms. Kamin is a Regent of the American College of Trust and Estate Counsel (ACTEC), is Past President of the Chicago Estate Planning Council, and serves on the Advisory Board, Leaders Council and as Estate Planning & Legal Issues Domain Chair for the UHNW Institute. She also serves on the Founders' Committee for the University of Chicago Center of Law and Finance.
She serves on advisory boards for multiple local philanthropic organizations: the Chicago Community Trust Professional Advisory Council, the Art Institute of Chicago Gift Planning Advisory Committee, the Northwestern Memorial Foundation Professional Council for Philanthropy, the Goodman Theatre Spotlight Advisory Council, PAWS Chicago, the Chicago Foundation for Women Professional Advisory Council, and the Executive Committee for the Lurie Children's Legacy Partners. She also serves on the Chicago Stanford Association's Board of Leaders. She is a member of The Economic Club of Chicago, where she has served on several committees.
Ms. Kamin received her B.A., with distinction and departmental honors in Psychology, from Stanford University and her J.D. from the University of Chicago Law School. She is an AEP® (Distinguished) Nominee and a 21/64 Certified Advisor.
Related Document(s):