Reading, Interpreting and Drafting
Date:
Wednesday, April 17, 2024
Speaker:
Leslie Kiefer Amann, Sentinel Trust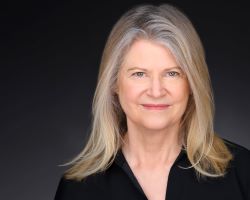 Registration and cocktails
5:00pm – 5:15pm
Dinner
5:15pm – 6:00pm
Program
6:00pm – 7:00pm
RESERVATIONS
by Friday, April 12th
You will be sent a return email confirmation.
About the Program
Programs
About the Speaker
Leslie provides advice on fiduciary administration and wealth planning. She writes and lectures on related topics for professional organizations in law, financial services, wealth planning, and for her former employer, Sentinel Trust Company LBA. She holds a JD from the University of Houston Law Center (1987) and a BA in Music and Education from Texas State University (1976).
Leslie joined Sentinel Trust in 2006 and stepped down in 2021 from her role as Chief Fiduciary Officer. Ensuring consistency and best practices, she also served its wealthiest clients and those with the most complex fiduciary needs and estate plans. To that role, she brought resources gained from prior fiduciary and banking experience, as a Market Trust Executive over a multi-state region for Bank of America, and as Assistant General Counsel and Trust Officer for a regional bank. Before that, from 1987-1994, Leslie practiced law in Houston in a firm focused on complex business litigation. She also taught as an Adjunct Professor at the University of Houston Law Center from 1988-2000. Today she serves private clients and is Of Counsel to Sentinel Trust.